Drama
UTC produces drama from time to time when finances/funding make this feasible.
Murder in the Cathedral by TS Eliot and Summerhouse by Robin Glendinning were both staged for Belfast Festival at Queen's.
Jonathan Harker and Dracula, which opened in Belfast in September 2014 and subsequently toured Ireland, is in preparation for a major US Tour in 2016/17.
---
Click on an image for further information
Jonathan Harker and DRACULA (2014-17)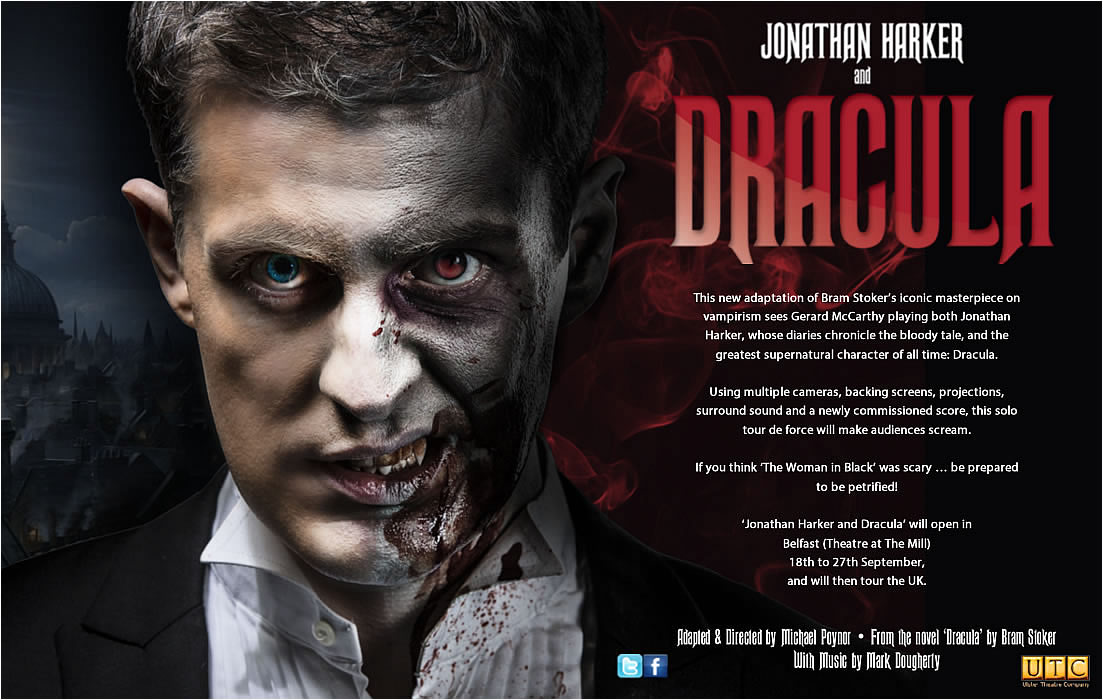 Starring Gerrard McCarthy