SCROOGE'S CHRISTMAS (2009)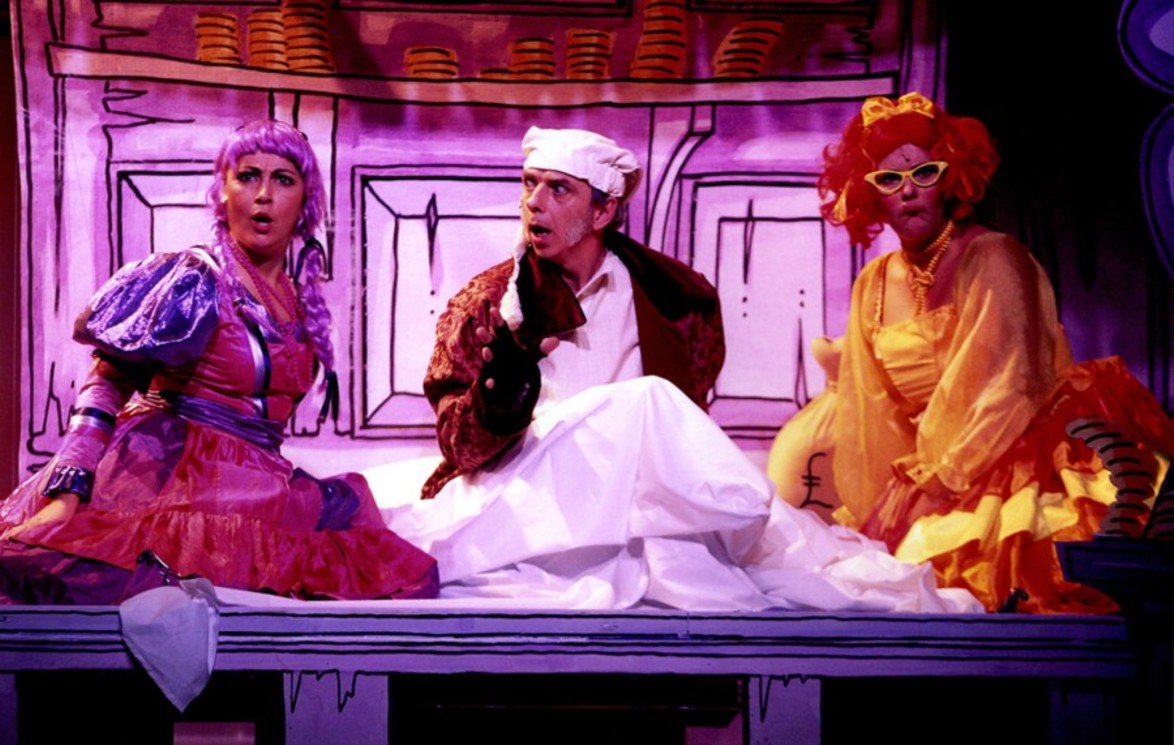 Humbug? This Scrooge is more of a Humdinger!
THE IRISH MAIL
---
Breathlessly fast, the mood fun and mischievous, the whole delivered with gusto and glee.
THE STAGE
---
An absolute Dickens of a show - an all-singing, all-dancing Christmas cracker, bursting with colour and song: Mark Dougherty's score is a gem.
NEWSLETTER
---
A cast of superb performers, nifty choreography, a smashing, colourful, lampoony set and catchy music.
SUNDAY NEWS
---
Yet another hit to add to the company's growing list of seasonal successes.
IRISH NEWS
---
It works a dream.
COMBER NEWS
---
Cracking Christmas production!
BELFAST TELEGRAPH
---
Click on image to enlarge