A CHORUS LINE (1997)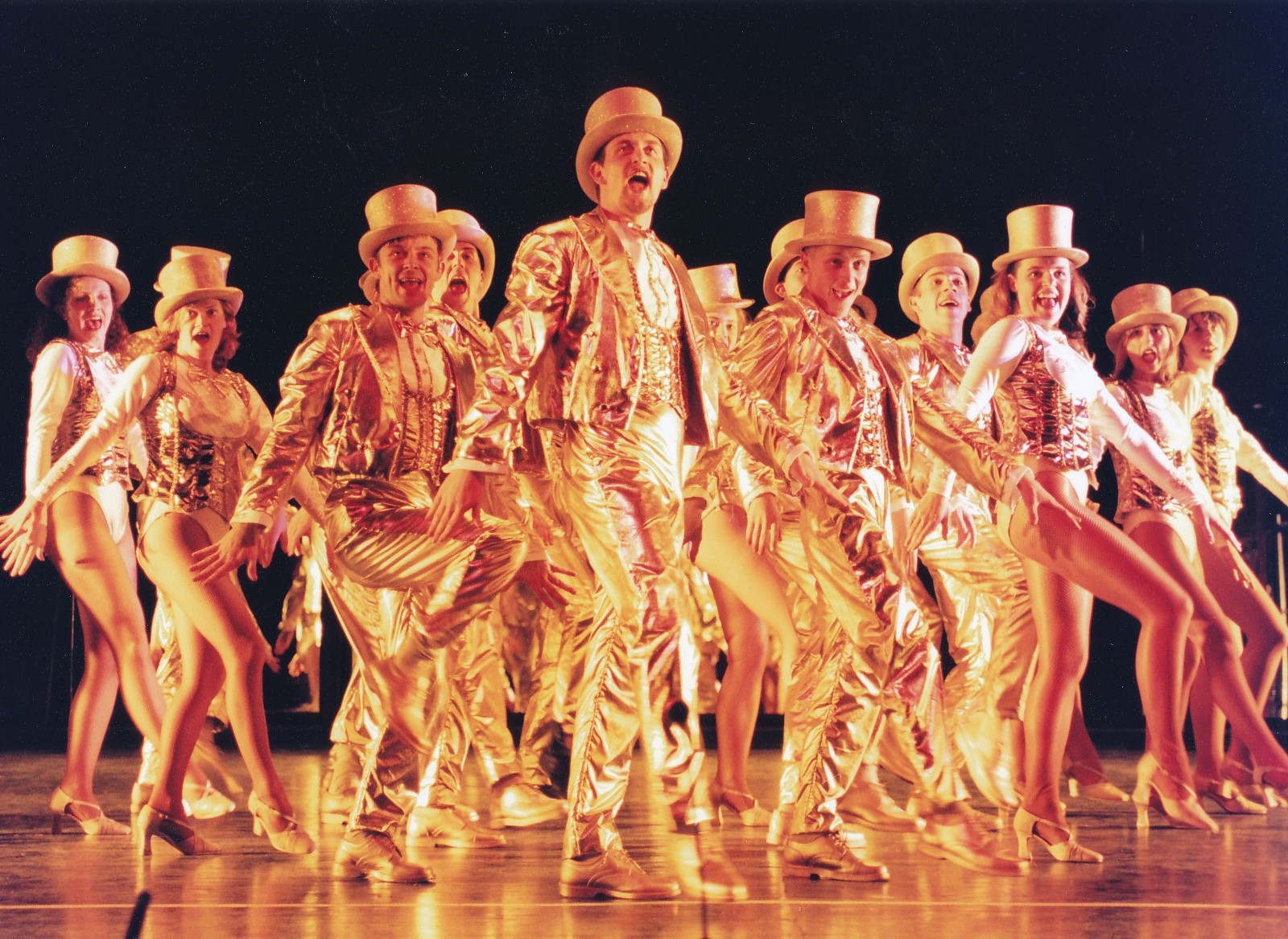 Grand Opera House, Belfast
Cork Opera House
Rialto, Derry


| | | | | |
| --- | --- | --- | --- | --- |
| CAST: | | | PROFESSIONAL STAFF: | |
| Kristine | Marcia Cassidy | | Director/Designer | Michael Poynor |
| Sheila | Julie Mitchell | | Musical Director | Mark Dougherty |
| Val | Sinead McCorry | | Choreographer | Anne-Marie Brady |
| Mike | Jonjo O'Neill | | Lighting Designers | Michael Poynor |
| Larry | Greg McGeown | | | |
| Maggie | Clare Donnelly | | Sound Designer | Patrick Dalgety |
| Richie | Emmanuel McStravick | | Production Manager | Maureen Macauley |
| Tom | Packy Lee | | Aerobic Dance Instructor | Martin Wong |
| Judy | Gillian O'Regan | | Costume Designer | Pat Musgrave |
| Don | Stephen Smyth | | Voice Coach | Paul Nemeer |
| Bebe | Margaret Thompson | | Laban Movement Coach | Anne-Marie Matthews |
| Connie | Lynne Truesdale | | Wardrobe Mistress | Pat Musgrave |
| Diana | Karen Rush | | Master Carpenter | Jim Carson |
| Zach | Glen Wallace | | Emergency Aid Trainer | Vi Bowler |
| Mark | Gerard McCarthy | | Company Physiotherapist | Joe Humphries |
| Cassie | Deborah Maguire | | | |
| Al | James Rafferty | | | |
| Greg | David Cox | | BAND: | |
| Bobby | Marc Harding | | Keyboards/MD | Mark Dougherty |
| Paul | Tommy Wallace | | Trumpet | Alisdair Wallace |
| Kate | Lynne Truesdale | | | Steven McDonnell |
| Stage Manager | Jonathan Craig | | Woodwind | Gerry Rice |
| DSM | Roisin Smyth | | | David Mayes |
| | Zara Casey | | | Kevin Lawless |
| Production Asst | Mark Elliot | | Drums | Brian Rice |
| LX Assistant | Clare Ewing | | Bass | Rod Patterson |
Those in bold italic type went on to pursue careers in the Performing Arts.
---
MEDIA QUOTES:
A memorable night out.
NEWTOWNARDS CHRONICLE
---
Hugely enjoyable Irish premiere ... Inventive and relentlessly energetic ... the ensemble work is strong and cohesive.
IRISH TIMES
---
All action with superb choreography and movement performed by an exhuberant cast ... another triumph fot the team that wooed the Opera House last year.
BELFAST TELEGRAPH
---
A brilliant ensemble performance, the Chorus Line leaves them cheering in the aisles.
CORK EXAMINER
---
Singular sensation of a youthful chorus line ... the cast, in this challenging group piece, turn in uniformly good performances with outstanding highlights.
IRISH NEWS
---
The award winning company's infectuously energetic production style brought the audience to their feet as they roared their approval for the dynamic performance.
CORK EVENING ECHO
---
Click on an image to enlarge