GODSPELL (1994)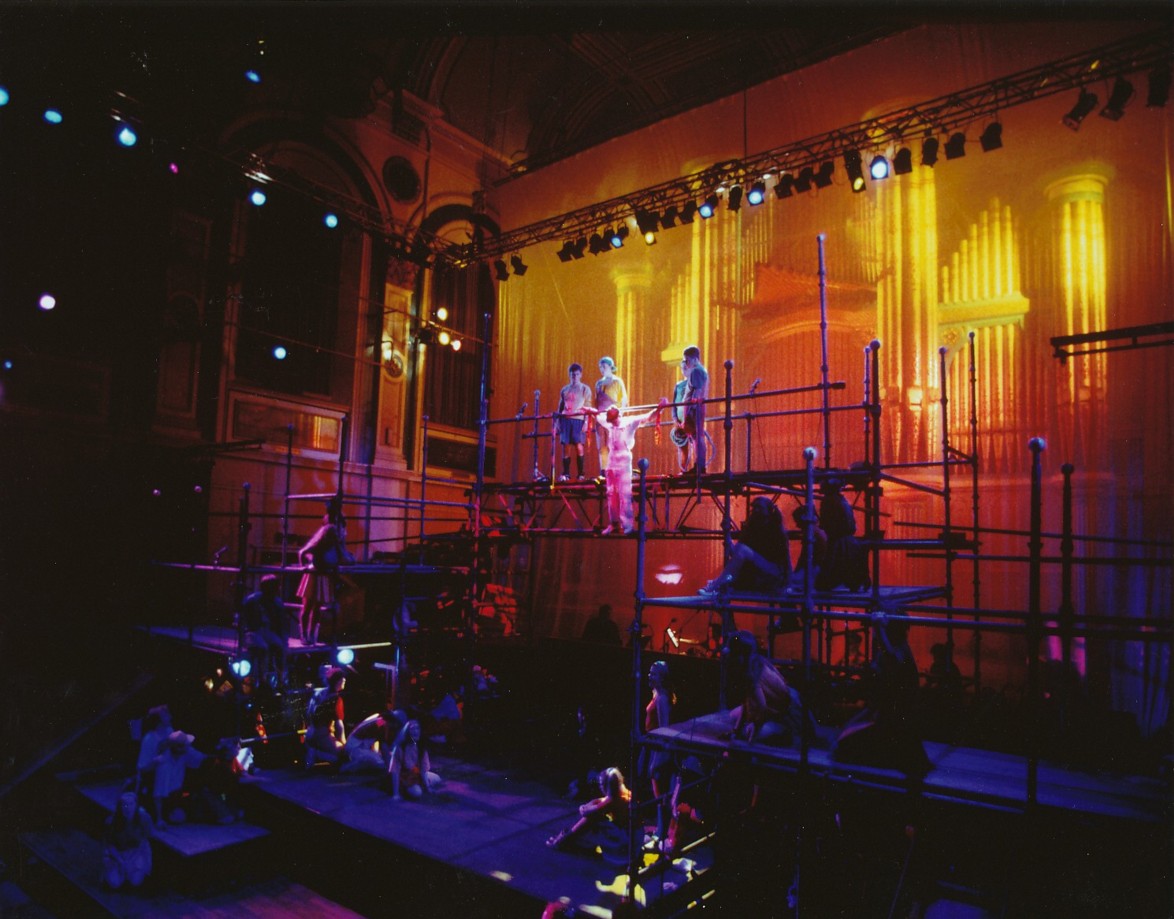 Ulster Hall, Belfast
CAST:
Pauline Carville, David Cox, Alexis Dixon, Paraic Duigan, David Ferguson, Helen Fitzpatrick, Laura Ann Fry, Ciaran Green, Rachel Harriott, Mairead Healey, Eimear Hughes, Anthea Irwin, Mitra Jalili, Tara Lynne O'Neill, Rhian Jones, Nicola Kelly, Max Lundie, Deborah Maguire, Simon McGowan, Mark McShane, Emmanuel McStravick, Andrew Mathers, Diane Montgomery, Donna Murdock, Rachel Murray, Jonjo O'Neill, David O'Toole, Chris Robinson, Ashley Smyth, Tommy Wallace
STAGE MANAGEMENT AND TECHNICAL:
Srephanie Mackin, Ellen Whitehead, Clare Ewing, Gerard McCavanagh, Jack Smith, Stephanie Martin, Colin O'Hare, Stephen Maguire, Andrew Clarke
Those in bold italics type are known to have gone on to careers in the Performing Arts.
PROFESSIONAL PRODUCTION STAFF INCLUDED:
Michael Poynor (Director/Designer), Mark Dougherty (Musical Director), Anne-Marie Brady (Choreographer), Ivor C Morrow (Costume Designer), Patrick Dalgety (Sound Designer), Maureen Macauley (Stage Director), Alastair Kerr (Chief Electrician), Philip Whitten & Brian Riley (electricians), Guy Bariscale (Master Carpenter), Mario Calduca (Carpenter)
---
MEDIA QUOTES:
The sheer professionalism of this spectacular production. Easily the best version of the show I have ever seen.
IRISH NEWS
---
The biggest visual extravaganza to be seen in Northern Ireland this year. Packed with humour and stunning choreography ... a brilliant night out. This will be the best 'Godspell' you will ever see.
NEWSLETTER
---
This young cast rock the rafters with infectious energy and enthusiasm ... outstanding staging of the musical numbers ... a stunning finale using the vast Mulholland Organ.
BELFAST TELEGRAPH
---
Click on image to enlarge