JACK AND THE BEANSTALK (Digital Version - 2020)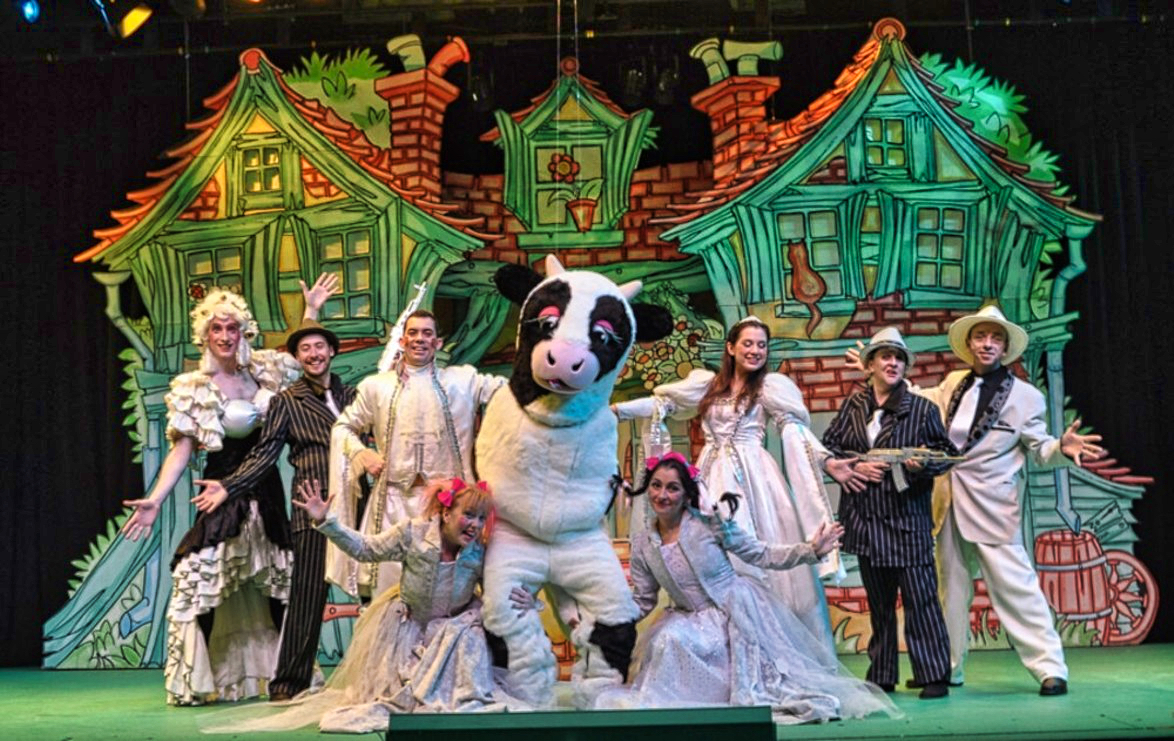 Having played to thousands of children, by streaming to hundreds of classrooms in Ireland, Scotland and England … now, Ulster Theatre Company can bring this joyous pantomime directly to your sitting room. So, grab a mince pie and a glass of something, sit down in front of the fire with all the family, and leave all your worries 'Behind You'.
Jack and the Beanstalk stars Packy Lee (Peaky Blinders) as Jack, at £9.99 per household, this might just be the best Christmas present you can give: "Oh, yes it is!"
To access the whole show ... Available from December 19th, 2020 to January 31st, 2021: https://tinyurl.com/yxpsffv6
Here's the trailer: https://youtu.be/wl5C5FZwxQc
With Pack Lee (Peaky Blinders) as Jack and Foalan Morgan as Mrs Garbage, with Richard Doubleday, Rachel Murray, Mary Moulds, Aisling Groves-McKeown, Shaun Blaney, Jo Donnelly, Matt Cavan and Kathryn McCartin
Amused, thrilled and enthralled ... a great show with a myriad of characters in great music and dance.
NEWSLETTER
---
With all the seasoned regularity of Santa, tinsel and jingling bells, the Ulster Theatre Company has once again come up trumps, with a big, brash panto, which contains as much for adults as their young escorts.

IRISH TIMES
---
Laughter is contagious in this fun-filled and pun-filled pantomime.
IRISH NEWS
---
This colourful, comical show is easily the most topical in town ...
BELFAST TELEGRAPH
---
Absolutely spot on! He's got the formula right again!
BBC RADIO ULSTER
---
Click on image to enlarge