SLEEPING BEAUTY (2012)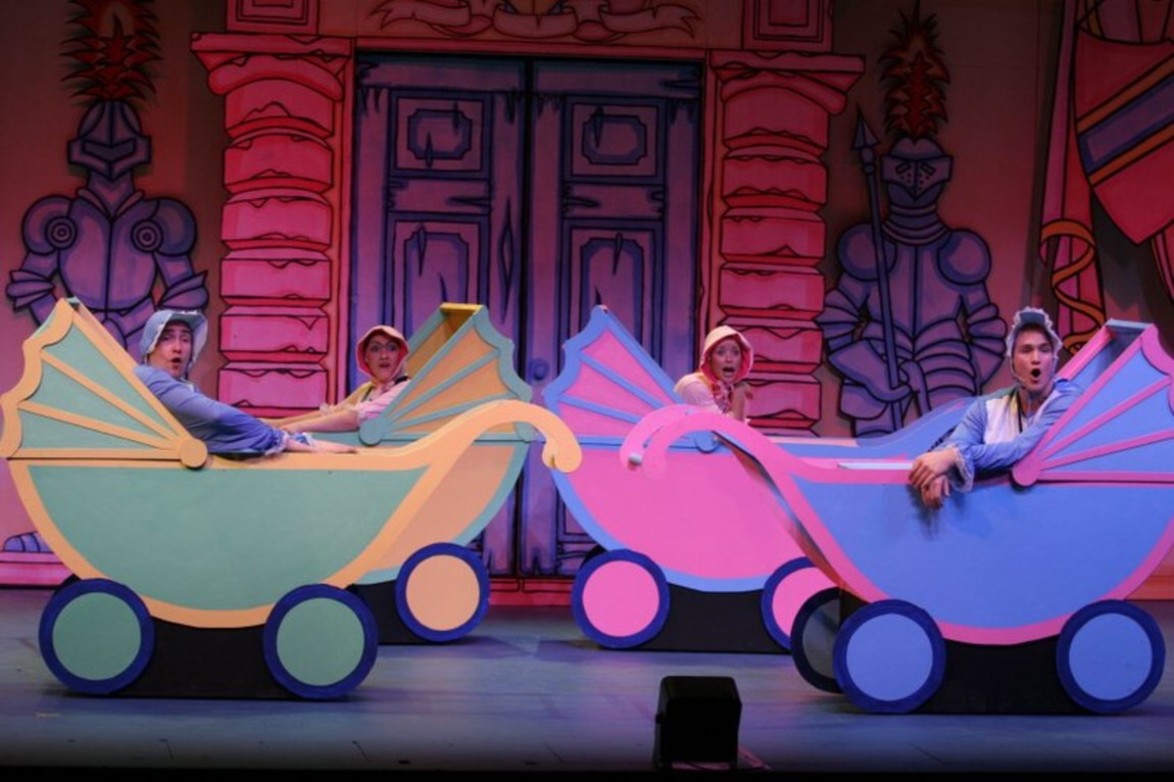 All the ingredients for a fun filled panto ... Michael Poynor has once again mixed his cocktail of pacy plot, singalong songs and knockabout routines ... captivating children of all ages.
BELFAST TELEGRAPH
---
It is easy for children to get lost in this captivating fairytale adventure.
IRISH NEWS
---
Boisterously energetic, colourful and pun-filled production ... this fairytale cast real magic on stage.
NEWSLETTER
---
Terrific entertainment for all ages ... sheer magic and a wonderful script.
BBC RADIO ULSTER
---
Hugely entertaining segments of audience participation ... Elroy Ashmore's medieval-inspired set, rocked along by Mark Dougherty's irresistible score ... all to the delight of the young audience ... this colourful, slick family show, inhabited by genuinely scary dragons and ghouls.
THE STAGE
---
Click on image to enlarge